Relevant Products:
Huawei SUN2000-3.8KTL-USL0, SUN2000-5KTL-USL0, SUN2000-7.6KTL-USL0, SUN2000-9KTL-USL0, SUN2000-10KTL-USL0, SUN2000-11.4KTL-USL0
CCS WNC-3D-240-MB Wattnode Smartmeter
Overview:
This Frankensolar Tech Tip shows how the Huawei CCS Smartmeter can be connected to the Huawei single phase inverters. Some installations require the inverter to limit grid export to zero or to set a maximum grid feed-in power.
Connection:
Huawei has a 10pin communication connector placed right underneath the Huawei logo: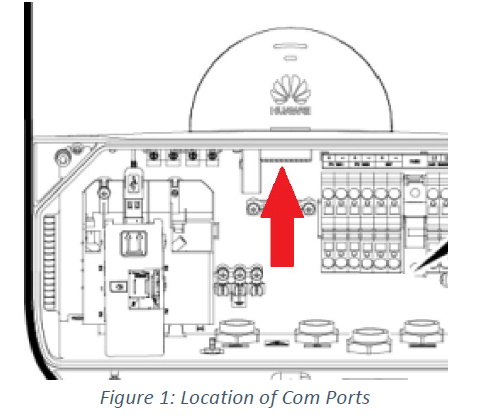 Pin 7 and 8 (labeled 485A1(+) and 485B1(-)) take the twisted pair RS485 signal coming from the externally installed CCS Wattnode smartmeter. Please mind, the connector is reversed. This means when plugged in, the RS485 pins7 and 8 pins are located on the left side: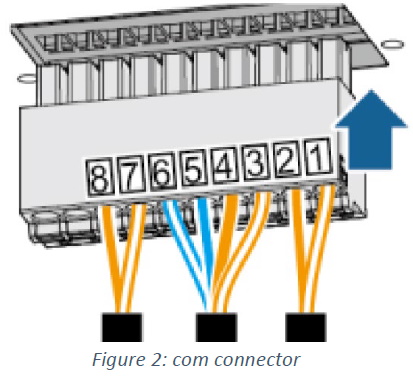 Settings on the CCS Wattnode meter:
The CCS Wattnode meter has DIP-switch to set the meter's communication address and Baud rate.

Set your CCS meter to the following configuration: address 2, baud rate 9600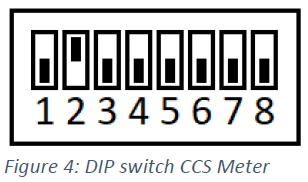 Programming Meter:
By default, the inverter is configured to ignore the state of pin1-2. With the Huawei Fusion Home app, the input needs to be activated and configured.
Open the Huawei Fusion Home APP and log-in with your installer credentials.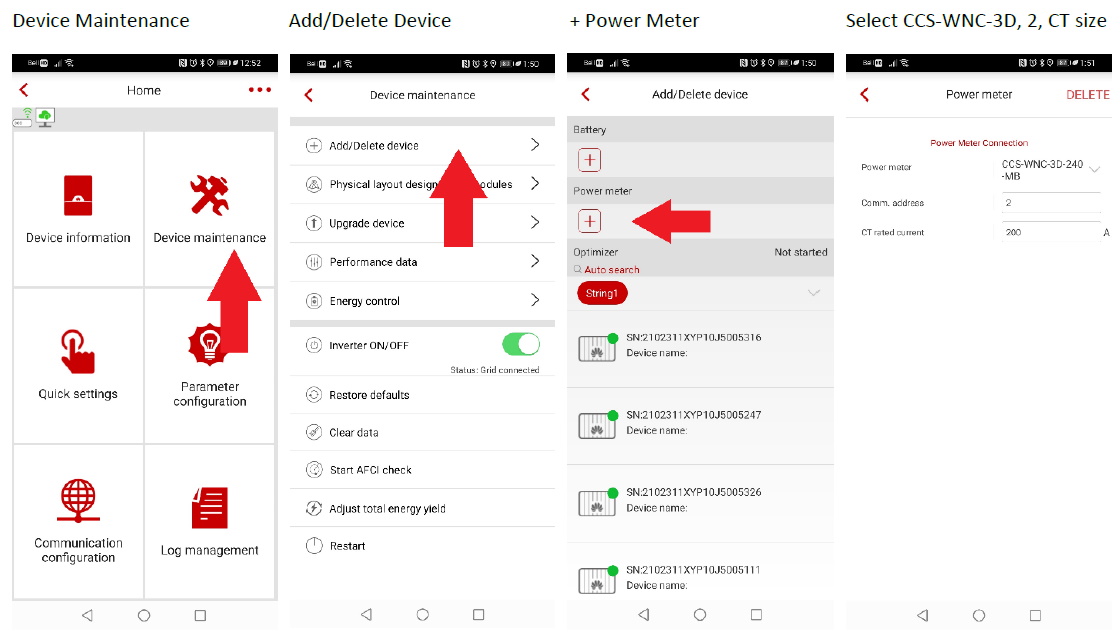 The CCS smartmeter is now added to the system and is visible in the Device Status Diagram.
Programming Zero-Feed-In: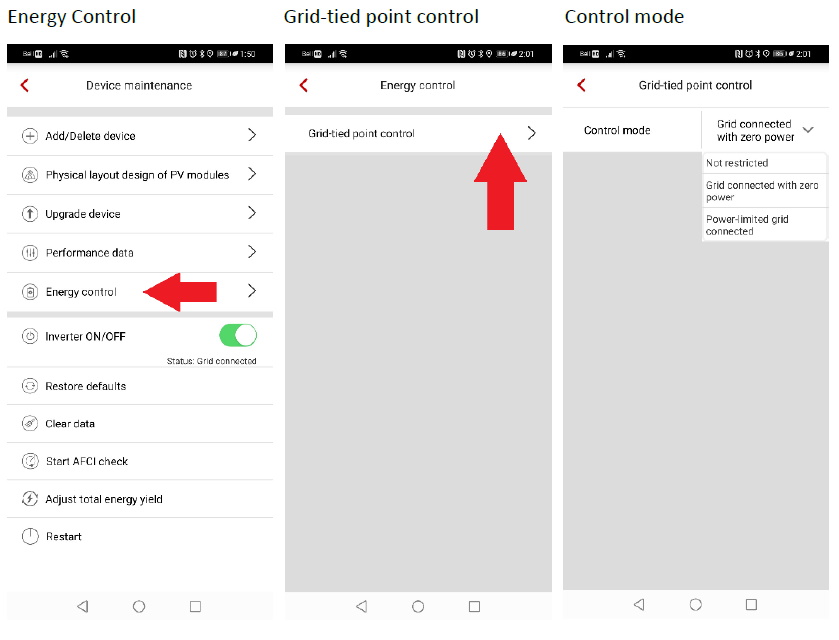 Select "Grid connected with zero power" for zero-feed-in control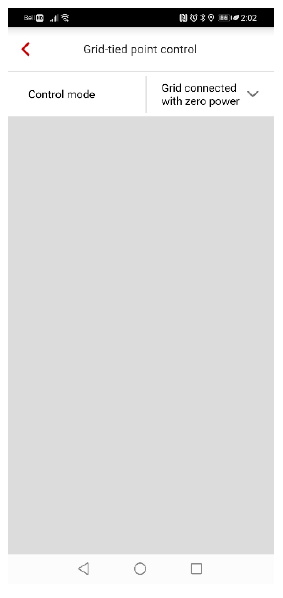 Select "Power-limited grid connected" for feed-in power limit e.g. 2000W