Relevant Products:
Huawei SUN2000-3.8KTL-USL0, SUN2000-5KTL-USL0, SUN2000-7.6KTL-USL0, SUN2000-9KTL-USL0, SUN2000-10KTL-USL0, SUN2000-11.4KTL-USL0
Overview:
This Frankensolar Tech Tip shows how an external Rapid Shutdown Initiation device can be connected to the Huawei single phase inverters. Some local authorities require the external initiation device in addition to the rapid shutdown triggered by loss of AC.
Connection:
Huawei has a 10pin communication connector placed right underneath the Huawei logo: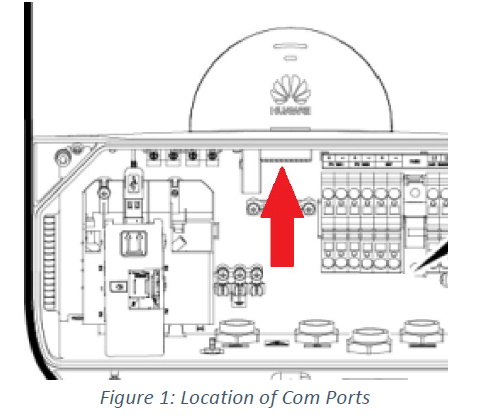 Pin 1 and 2 (labeled RSS+ and RSS-) take the two wire Rapid Shutdown Signal coming from the external RSS button. Please mind, the connector is reversed. This means when plugged in, the RSS pins are located on the right side: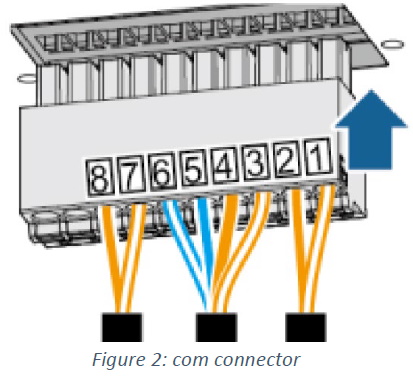 Programming:
By default, the inverter is configured to ignore the state of pin1-2. With the Huawei Fusion Home app, the input needs to be activated and configured.
Open the Huawei Fusion Home APP and log-in with your installer credentials.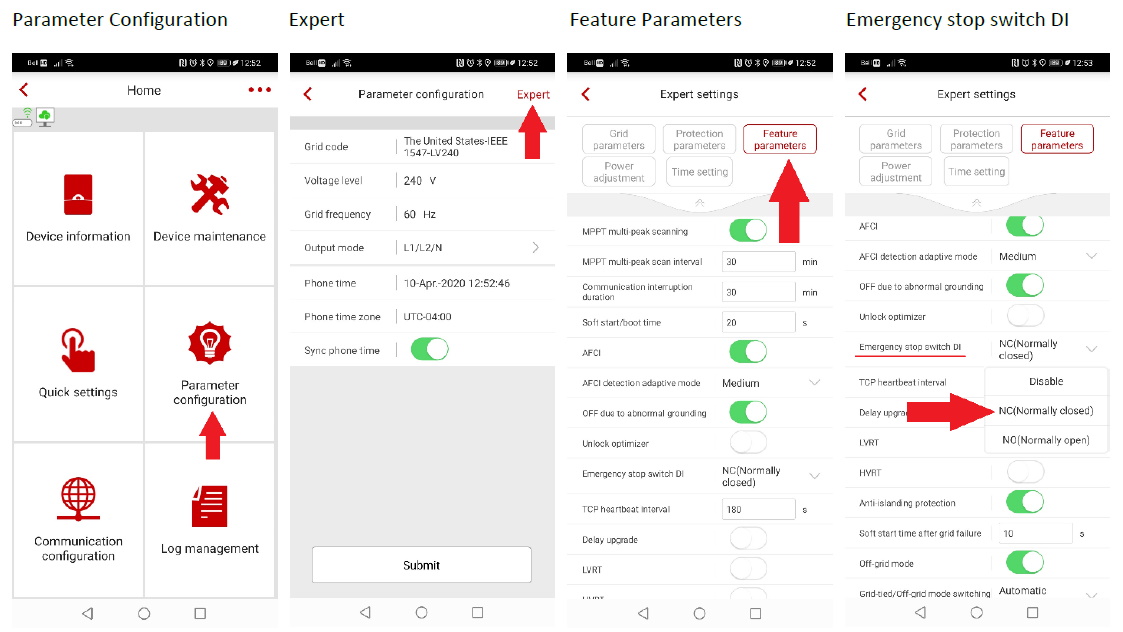 Use a normally closed push button switch (contacts are closed when not pressed) as the Rapid Shutdown Initiator. There are many options on the market. One commonly used type is the Eaton M22 series, M22-PV-K02 button in a M22-I1-PG housing.